The team at Commodore are devoted to provide the most efficient, and highest quality wind turbines and solar equipment to power your house. When you're relying on the wind or sun for energy, there is nothing worse than your equipment being the one to blame. Commodore's dedication to lifetime support is an indication of the organisation's high quality products as we believe our products are of a standard to last longer than just warranty. Bornay Wind Turbines are European designed and manufactured, and have been in the market for 45 years which is a testimony to their value. Off grid systems with a wind turbine are starting to become more popular, we have designed a premium listing using one of our Bornay Wind Turbines called the "Wind Pro", so you can make the most of solar, and the wind.
How can I use the Wind for power? 
Wind provides a great source of clean and renewable energy for your off grid power system, we just have to make it spin an alternator on its way through! A fun fact is that by the end of 2018, there was 600GW of wind energy installed globally, meeting close to 6% of the globes electricity demand (Australian Renewable Energy Agency), and in Australia, this rate is even higher (7.1%)!
Basically, a wind turbine will use wind energy and turn it into an aerodynamic force from the turbine blades. As the blades turn, the rotar connects to your inverter/power source and in turn provides you with usable power.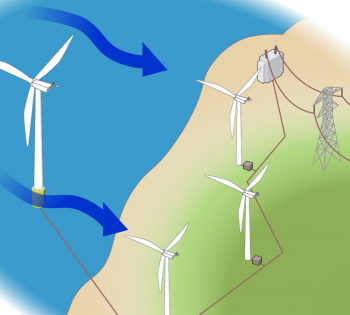 With low ongoing maintenance costs, no fuel consumption and pollution, wind turbines are definitely an option to consider
Wind Turbine Specialists 
Commodore has quality Wind Turbine packages ranging from 1KW through to 5KW+ with inbuilt over-speed & rust protection.
For example- an average wind speed of 18km/h (5 m/s) produces 500w power from the 1.6KW Turbine kit, which over 24 hours is 12kWh total.
Please ask us for expected power delivery based on average wind speeds in your area.
Warranty
All our DIY wind turbines have 12 months warranty, it does not include warranty related to installation.
This warranty covers repair or replacement of components only. Any costs related to installation or indirect costs are not covered by warranty
You are welcome to send the faulty goods back and our factory trained staff will carry out the repair for you free of charge within the warranty period. Shipping is cost of buyer.
Consumables, cables, leads, etc.. are not covered by warranty, negligence or misuse is a warranty exclusion. Commodore is not responsible for any direct or indirect expenses or losses related to warranty or non warranty.